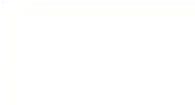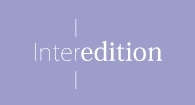 Over the last decades, many remarkable scholarly editions have been made using digital methods. We have shown that we can now make scholarly editions in digital form with far more to offer readers than ever before possible, and we have found that these editions can reach readers in far larger numbers than ever before.
The potential is clear: but so too, are the difficulties. Typically, these editions have been made by single projects and are accessible only through dedicated and specialized interfaces. This leads to profound problems of sustainability, as the interfaces grow old, and of interoperability, as the data cannot be addressed except through the project interface.
There's no doubt that digital sources will be the predominant carrier of our textual heritage in the decades to come. But with the current technologies and approaches we are at risk of almost instantly obsoleting digital editions as they appear. Our technologies and approaches lack the common model, framework and infrastructure that is needed to effectively create and safeguard the digital transformation of our common textual heritage
Together with experts of information technology we need to set the agenda that will leed to the creation of a sustainable digital edition model, as well as a sustainable technical framework and infrastructure.
As a COST Action 'Interedition' is raising the awareness of the importance of sustainability of our digital artefacts and instruments. To do so we network the knowledge of information technology researchers and textual scholars, which will result in a shared model for the creation of sustainable infrastructure for digital text.
Homepage:
http://www.interedition.eu/